1. Stephen Edwin King
Stephen Edwin King (born September 21, 1947) is an American author of contemporary horror, supernatural fiction, suspense, science fiction, and fantasy. His books have sold more than 350 million copies, many of which have been adapted into feature films, miniseries, television shows, and comic books. King has published 54 novels, including seven under the pen name Richard Bachman, and six non-fiction books. He has written nearly 200 short stories, most of which have been collected in book collections. Many of his stories are set in his home state of Maine. His novella Rita Hayworth and Shawshank Redemption was the basis for the movie The Shawshank Redemption which is widely regarded as one of the greatest films of all time.
---
2. J.R.R. Tolkien
John Ronald Reuel Tolkien (3 January 1892 – 2 September 1973), known by his pen name J. R. R. Tolkien, was an English writer, poet, philologist, and university professor who is best known as the author of the classic high-fantasy works The Hobbit, The Lord of the Rings, and The Silmarillion.
---
3. Charles Dickens
Charles John Huffam Dickens (7 February 1812 – 9 June 1870) was an English writer and social critic. He created some of the world's best-known fictional characters and is regarded as the greatest novelist of the Victorian era. His works enjoyed unprecedented popularity during his lifetime, and by the twentieth century critics and scholars had recognised him as a literary genius. His novels and short stories enjoy lasting popularity.
---
4. J. K. Rowling
Joanne "Jo" Rowling, OBE, FRSL (born 31 July 1965), pen names J. K. Rowling and Robert Galbraith, is a British novelist, screenwriter and film producer best known as the author of the Harry Potter fantasy series. The books have gained worldwide attention, won multiple awards, and sold more than 400 million copies. They have become the best-selling book series in history and been the basis for a series of films over which Rowling had overall approval on the scripts and maintained creative control by serving as a producer on the final instalment.
---
5. Fyodor Dostoyevsky
Fyodor Mikhailovich Dostoyevsky (11 November 1821 – 9 February 1881), sometimes transliterated Dostoevsky, was a Russian novelist, short story writer, essayist, journalist and philosopher. Dostoyevsky's literary works explore human psychology in the troubled political, social, and spiritual atmosphere of 19th-century Russia, and engage with a variety of philosophical and religious themes.
---
6. Edgar Allan Poe
Edgar Allan Poe (January 19, 1809 – October 7, 1849) was an American writer, editor, and literary critic. Poe is best known for his poetry and short stories, particularly his tales of mystery and the macabre. He is widely regarded as a central figure of Romanticism in the United States and American literature as a whole, and he was one of the country's earliest practitioners of the short story. Poe is generally considered the inventor of the detective fiction genre and is further credited with contributing to the emerging genre of science fiction. He was the first well-known American writer to try to earn a living through writing alone, resulting in a financially difficult life and career.
---
7. C. S. Lewis
Clive Staples Lewis (29 November 1898 – 22 November 1963) was a British novelist, poet, academic, medievalist, literary critic, essayist, lay theologian, broadcaster, lecturer, and Christian apologist. He held academic positions at both Oxford University (Magdalen College), 1925–54, and Cambridge University (Magdalene College), 1954–63. He is best known for his fictional work, especially The Screwtape Letters, The Chronicles of Narnia, and The Space Trilogy, and for his non-fiction Christian apologetics, such as Mere Christianity, Miracles, and The Problem of Pain.
---
8. Roald Dahl
Roald Dahl (13 September 1916 – 23 November 1990) was a British novelist, short story writer, poet, screenwriter, and fighter pilot. His books have sold more than 250 million copies worldwide. Born in Wales to Norwegian parents, Dahl served in the Royal Air Force during the Second World War, in which he became a flying ace and intelligence officer, rising to the rank of acting wing commander. He rose to prominence in the 1940s with works for both children and adults and he became one of the world's best-selling authors.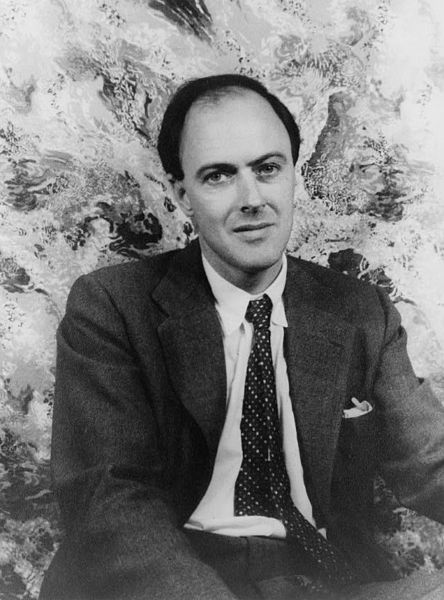 ---
9. Eric Arthur Blair
Eric Arthur Blair (25 June 1903 – 21 January 1950), who used the pen name George Orwell, was an English novelist, essayist, journalist and critic. His work is marked by lucid prose, awareness of social injustice, opposition to totalitarianism, and outspoken support of democratic socialism. Orwell wrote literary criticism, poetry, fiction, and polemical journalism. He is perhaps best known for his dystopian novel Nineteen Eighty-Four (published in 1949) and the allegorical novella Animal Farm (1945).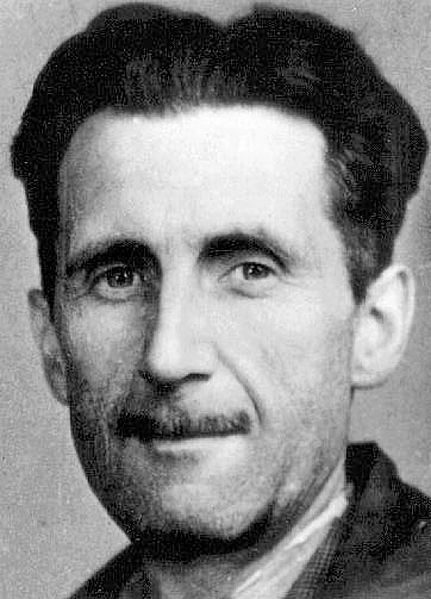 ---
10. Leo Tolstoy
Count Lev Nikolayevich Tolstoy ( 9 September [O.S. 28 August] 1828 – 20 November [O.S. 7 November] 1910), usually referred to in English as Leo Tolstoy, was a Russian writer who is regarded as one of the greatest authors of all time.
Born to an aristocratic Russian family in 1828, he is best known for the novels War and Peace (1869) and Anna Karenina (1877), often cited as pinnacles of realist fiction. He first achieved literary acclaim in his twenties with his semi-autobiographical trilogy, Childhood, Boyhood, and Youth (1852–1856), and Sevastopol Sketches (1855), based upon his experiences in the Crimean War. Tolstoy's fiction includes dozens of short stories and several novellas such as The Death of Ivan Ilyich, Family Happiness, and Hadji Murad. He also wrote plays and numerous philosophical essays.
What do you think about this story?